Mykolas Žilinskas art gallery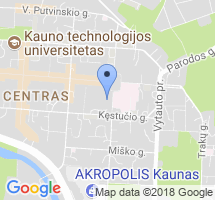 12 Nepriklausomybės Sq., LT-44311 Kaunas, Lithuania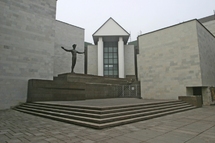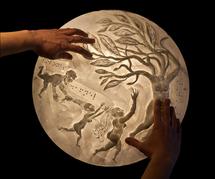 Aukse ir Darius Petruliai - Herbariumas (Muziejus Neregiui)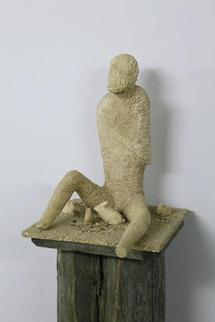 Leonas Stioga "Autoportretas su triušiais" Muziejus neregiui
This modern gallery was opened in 1989 (architects Eugenijus Miliūnas, Kęstutis Kisielius, Saulius Juškys) and is named after Mykolas Žilinskas (1904–1992) one the most famous Lithuanian art collectors of 20th century.
EXPOSITIONS:
Ancient Art
The largest Lithuanian collection of Ancient Egyptian artefacts is kept in the museum. In the exhibition presents colourful death-masks, sarcophagus painting, a mummy and a unique papyrus fragment from "The Book of the Dead". The antique collection of ceramics is impressive with its diversity in form, artistic black-figured and red-figured décor; these include moulded dishes meant for different purposes and oil – lamps from 4 B. C. to 7 A. D. from Ancient Greece and Rome. The exhibition also includes a collection of antique Roman glass.
Applied Art of the 17th to 20th centuries
The history of porcelain is introduced through examples of Chinese and Japanese porcelain as well as those of the best known European porcelain manufactures. The museum is proud to have unique Meissen manufacture examples, the first in Europe, which date from the beginning of the 18th century. Examples of 19th to 20th century Expressive Art porcelain, faience, glass and furniture, in spirit of Art Nouveau and Art Déco, complete the exhibition.
European Fine Art of the 16th to 20th centuries
A wide variety of styles, periods, artists and schools, varying from the late renaissance, baroque and classicism to romanticism, symbolism, impressionism, art nouveau and art trends from the second half of 20th century are represented here.
"Museum for the Blind"
So far, Lithuania does not have a single art museum adapted for the blind. The exhibition installed in M. Žilinskas Art Gallery partially compensates for this shortage. The exhibition is important for the sighted as well – it sensitises them to the problems of the blind and the way life is perceived by them. Works of modern and post modern artists are presented: sculpture, graphics, painting, textiles, objects and installations. The works reflect a great variety of materials, techniques, genres and personal styles as well as each artist's personal approach.
Ticket price – 6 Lt.
Contacts:
Nepriklausomybės Sq. 12
LT-44311 Kaunas
Telephone number: +370 37 22 28 53
Fax: +370 37 22 26 06
www.ciurlionis.lt

Nearby objects
Nearby attractions
Leave a comment
1
Please fill all the required fields.